Considering divorce? Want to modify a child custody or support order?
For these and many more situations, turn to the skilled and compassionate attorneys with Shrable Law Firm, P.C. We're available to offer you objective advice while offering top-notch negotiation and litigation experience. Our firm is equipped to answer all of your questions, see that your rights are protected, and offer you guidance in any situation that might require a family law attorney in Albany, GA. 
Family law is more than divorce
When family law is mentioned, people often automatically think of divorce. However, there are many other reasons why a family law attorney might be useful. Below are some reasons, other than the dissolution of a marriage and those issues, that one might require a family law attorney: 
Adoptions
Cases of abuse or neglect
Child custody
Distribution of assets
Guardianship
Juvenile delinquency
Mediation agreements
Name changes
Paternity testing
Postnuptial agreement contracts
Prenuptial agreements
If you need a family law attorney in Albany, Georgia, we have the experience and the legal know-how to help you navigate any family law situation you may need guidance to deal with.
Types of family law cases we handle
To avoid much of the hostility that often goes along with family law cases, let the Albany family lawyers with Shrable Law Firm, P.C. do the negotiating for you. We'll help you avoid the stress and confusion that can make family law cases difficult.
One of the most stressful times in a person's life can be a divorce. It's important to have a skilled family law attorney by your side to ensure your rights are protected.
When it's time to end a marriage, there are crucial issues that need to be addressed. If children are involved, the issues become even more complex. 
Child custody involves whether the child has a primary home or if their parents share custody, where the child will live, when and for how long the children will spend with each parent, and how vacations and visitation will be handled.
Determining child custody is crucial to your child's safety, health, well-being, and emotional development. Our compassionate team can gather evidence and help to convince the court of the best interest of your child or children. 
Children are entitled to fair financial support from both parents. Negotiating child support can be a delicate and sometimes acrimonious process. Our compassionate family law attorneys in Albany, GA, understand how to properly navigate the topic to resolve the child support situation in a way that all parties understand is best for the children.
When children move between homes, it is the hope of the court that the homes offer a similar quality of life. To ensure this type of security, the child may need additional support from one parent. These matters will need to be thoroughly explored by your family law attorney so that we can fight for the best possible situation for your child.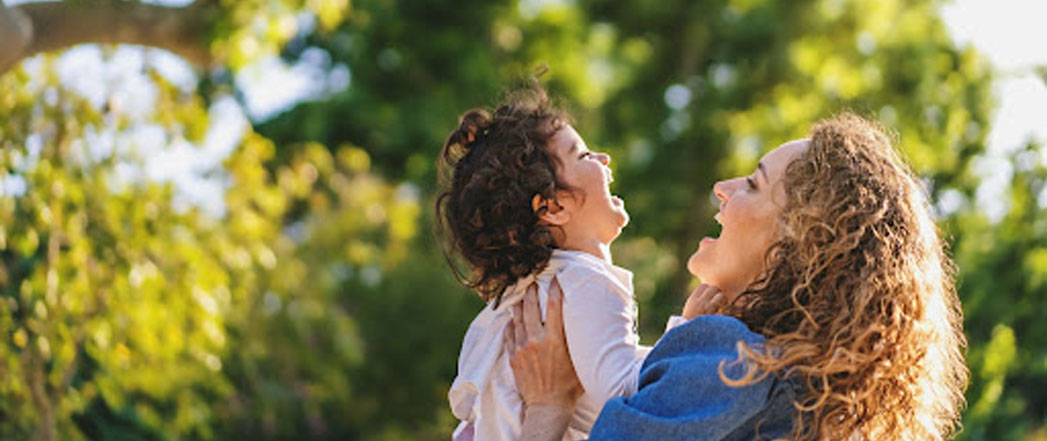 Property division
Ensuring your assets are protected, and you receive the amount you are entitled to when a marriage ends is important. We can examine the assets that you may have inherited, earned, or obtained before the marriage, as well as assets acquired during marriage such as:
Real estate
Investments
Bank accounts
Vehicles
Boats
Campers
Collectibles
Jewelry
Furniture
Antiques
Stocks and bonds
Digital assets
Mutual funds
Timeshare properties
Business interests
Shared debt
One of the most important reasons to hire a family law attorney in Albany, GA is to protect your assets and ensure you leave the marriage with an equitable settlement.
Many times, one partner grows a business, while the other partner spends time supporting their husband or wife while they gain an education or work hard to establish their career. This can happen at the expense of their own career, compromising their future earning potential. The supportive partner may feel entitled to some return on their investment. 
The skilled attorneys with Shrable Law Firm, P.C. will work hard to ensure you get what you deserve through negotiation or litigation. We're available to discuss your case, investigate your assets, and help you determine a fair division of them. After determining what you should be entitled to, we'll try to negotiate a settlement but are ready to go before the court and fight for you if that is what must happen for you to be treated fairly.
Benefits of working with a family law attorney in Albany, GA
Working with a family law attorney in Albany, GA, is beneficial to you when facing any number of family law issues. We help guide you through difficult situations involving divorces, child custody, child support, spousal support, adoption, guardianship, division of assets, prenuptial agreements, and postnuptial agreements. 
We understand that it is rare to contact a family law attorney when things are going well or are without difficulty. We care about each and every one of our clients and want to see them treated fairly and equitably. Because we see each client as a person, we will fight for their rights so that their best interests are met in every situation. 
What to look for when hiring a family law attorney
Various factors should be considered when determining which Albany, GA, family law attorney to use. Some of these important factors are as follows: 
The venue is important to consider. It may save you money if you have someone local so that you do not have to consider travel costs. Though, depending on the case, it may be worth it to pay for these.
It's crucial to hear client testimonials to understand who you are proposing to work with. It's important to hear how they have worked with others before you. 
Speak to family and friends in the Albany, GA area. They will be able to offer you information about the family law attorneys they are familiar with.
Experience is essential, our track record is winning, and you can feel confident that we will do our best to earn the results we have delivered for previous clients.
Peace of mind is one of the often overlooked components when hiring an attorney. Someone you feel comfortable with and trust with your future is a critical element that you should consider when deciding upon the attorney you wish to hire.
Fill out a contact form, briefly explain your case, and speak to us today about your needs in a family law attorney.
Contact an Albany, GA, family law attorney today.
At Shrable Law Firm, P.C., we are ready to help you unravel the knots that aspects of your personal and legal reality have you tangled up in.
Call us at (229) 349-6291. We offer case consultations and are upfront and open about the time and costs involved in your unique family law needs. We have the skill and experience to help our valued clients meet their goals. 
Shrable Law Firm, P.C. has the integrity, skills, and experience to offer you legal guidance, compassion, representation, and the support you need. We're here for you every step of the way.
Accident victim passed away as a result of the combined carelessness of the driver or her vehicle and the driver of another vehicle.
Albany Personal Injury Lawyer
Address : 127 N. Westover Blvd. Ste 3 Albany,
GA 31707
Phone: (229)-349-6291
reviews from our injury clients
I have had occasion to deal with Mr. Shrable on a number of occasions. I have found Mr. Shrable to be always prepared, to be a worthy advocate for his clients, and to be well versed in the law with respect to the issues with which he has been confronted. I give him my very high recommendation.
My experience working with Shrable Law Firm was very professional. Beau Shrabe kept me informed on everything that would help with the case. I'm very pleased with the outcome and hard work this law firm put in. I will most differently recommend Shrable Law firm to any of my friends.
Beau and his staff are very professional. They kept me informed at all times about my case. Beau himself would contact me directly. I was with one attorney & wasn't very satisfied. Beau handled my case very fast and I am greatly appreciative.
Can't thank this firm enough for helping my family in a time of need. Another lawyer turned us down but this firm took our case and saw it through to a great result. Highly recommend it.
Mr. Shrable was a pleasure to work with. His firm helped me with a franchise agreement and I was extremely impressed with the language that was created and how straightforward everyone was with me during the process. I would use them again.
Yes I highly recommend this place for car accident injuries. They are very respectable and helpful. They keep you updated with your case very frequently and work very hard for their client's. Love love love them. ❤️❤️
Very fair and will try their best to get what you need, very caring and kind, I recommend this firm to anyone that is looking for someone to fight a case for you.
Great representation for our family when we needed it. He represented us in a vehicle accident lawsuit. We were super impressed at how prepared our lawyer was when we had the deposition. Put us at ease while dealing with an unfortunate (& quite ridiculous) situation. A minimal settlement for the opposing party. Such Friendly, professional staff including the administrative staff. Would highly recommend.
I had the displeasure of being sued after a recent automobile accident. Beau was given my case by my insurance company and handled it well. The plaintiff's case was weak and the settlement was well below policy limits. I would definitely recommend Beau and The Shrable Law Firm in Americus to others looking for a solid attorney to represent their best interests
Mr. Shrable took on my husband's case when no one else would. He worked diligently to get it resolved. We are very pleased with the outcome. I highly recommend him.
Amazing work and great customer service. They work hard to get you everything that you deserve. Someone is always available for the client and when you call someone answers, not an automated answer service. Highly recommended for any legal needs that you have.
Beau and his team were very communicative and continued to keep me updated on my case! They explained everything very thoroughly to me so that I understood what was going on. Everytime was done in a timely manner and I'm very thankful I went with him!
My experience with Shrable Law Firm was second to none! Being a veteran it was awesome to work with a veteran owned Law Firm! I would definitely recommend this Law Firm in the future!
It was a great experience having Beau Shrable as our personal injury attorney. He was professional, efficient, and personable. I highly recommend The Shrable Law Firm's services.
Mr. Shrable went beyond what I expected from an attorney. He made me feel like a part of his family and that he truly cared about my case. I would recommend him to anyone.
I can't say enough good things about this firm. The character and level of standards that Beau and his team operate by are rarely found. These guys are hands down as good as it gets. I would HIGHLY recommend The Shrable Law Firm, P.C. to anyone in need of legal work.
I continue to retain this office for their services. It's very difficult to find an honest, professional, friendly, personable law firm. I would recommend anyone who needs help to pick up the phone and start here first.
Beau was one of my defense counsel for about 5 years. Without hesitation, I would hire him again and again. Beau is up front, honest, reliable and knowledgeable. Trust your cases or your clients with him. You will not be sorry!
Courteous & Professional. Do not hesitate to contact The Shrable Law Firm. You will be treated with dignity and class and will be very satisfied with your experience.
Exceptionally knowledgeable and affable, Mr. Shrable demonstrated integrity rarely observed in this day and age. I appreciate his expeditious legal advice, will use his services again should the need arise, and highly recommend his law firm.
Beau went above and beyond after my car accident to make sure that the entire process was handled smoothly and efficiently. The person that rear ended me did not have insurance and that was a huge concern of mine but Beau took care of everything!
Excellent and dedicated attorney. He knows what insurance companies don't want accident victims to know and makes sure insurance companies do what's right.
No experience has ever been enjoyable with a lawyer. But after working with Beau on numerous occasions, I have found out it doesn't have to be that way. Great guy, hard-working and very knowledgeable.
Latest From Our Resources
Who pays for medical bills while my car accident case is pending? In Americus, Georgia, you are responsible for paying for your medical bills from car accident-related injuries while your case is pending, even if the accident wasn't your fault. Although you are initially responsible for your medical costs after a car accident, you may get them covered by your health insurance, by your auto insurance, or you can ask the medical provider for financial assistance such as a payment plan or if they will work on a lien placed on your settlement or jury award.